Day tickets for Friday, Saturday and Sunday and a 3-day-ticket for the whole weekend are available for obscene.
Tickets can be purchased in advance as a print ticket or as a print@home ticket for printing. There is also a box office on site.
Ticket sales start on 12/01/2023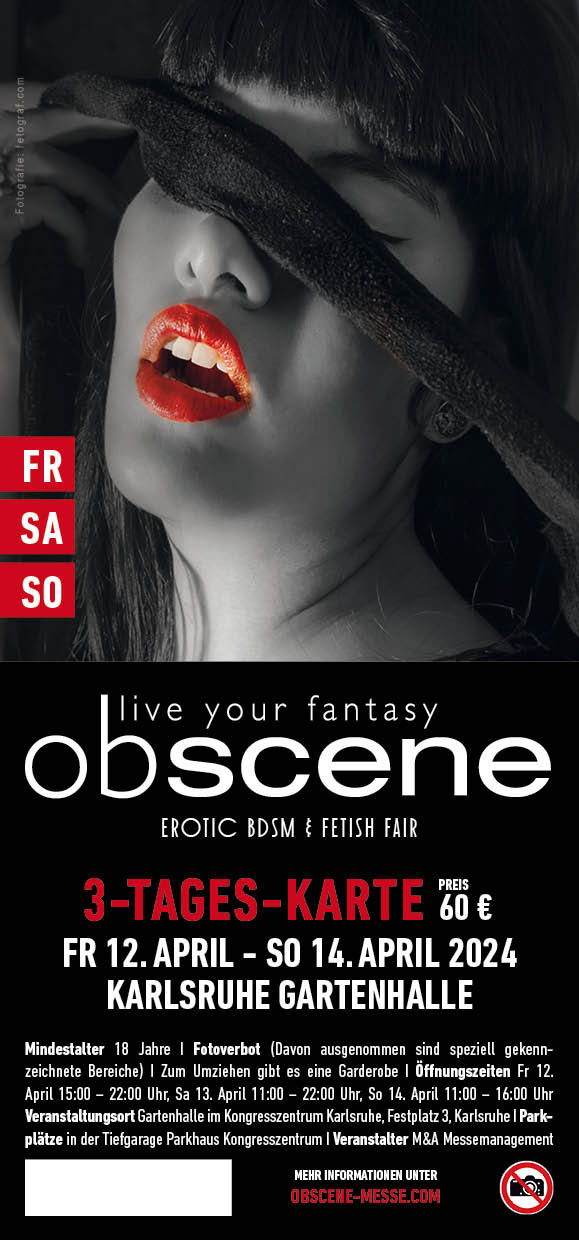 3-day ticket
Price: 60 EUR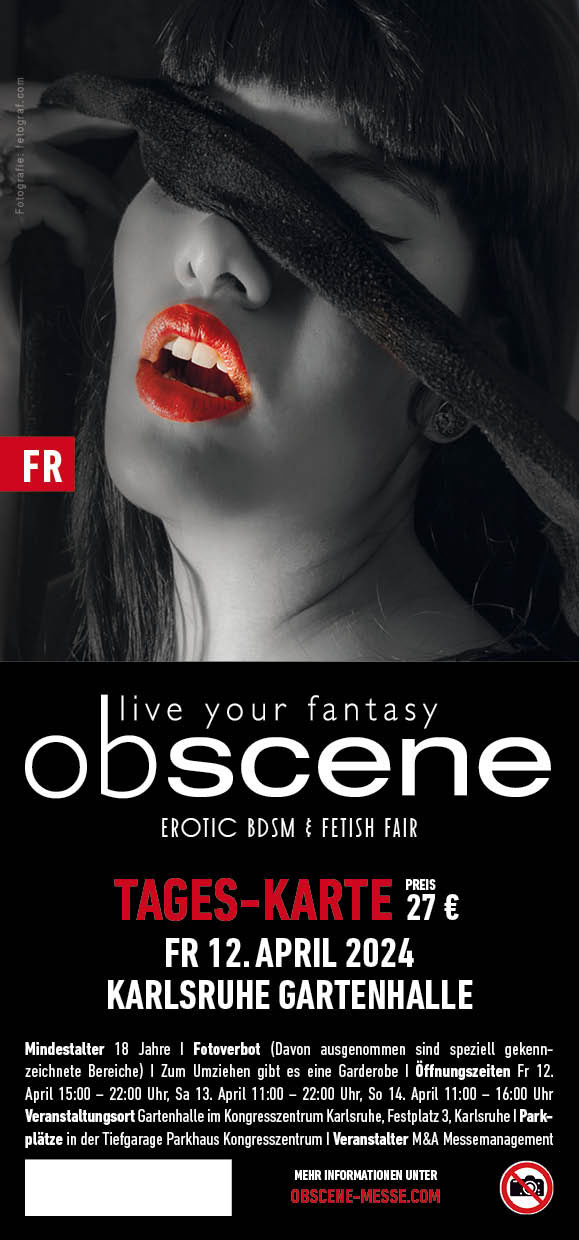 One-day ticket Friday, 04/12/2024
Price: 27 EUR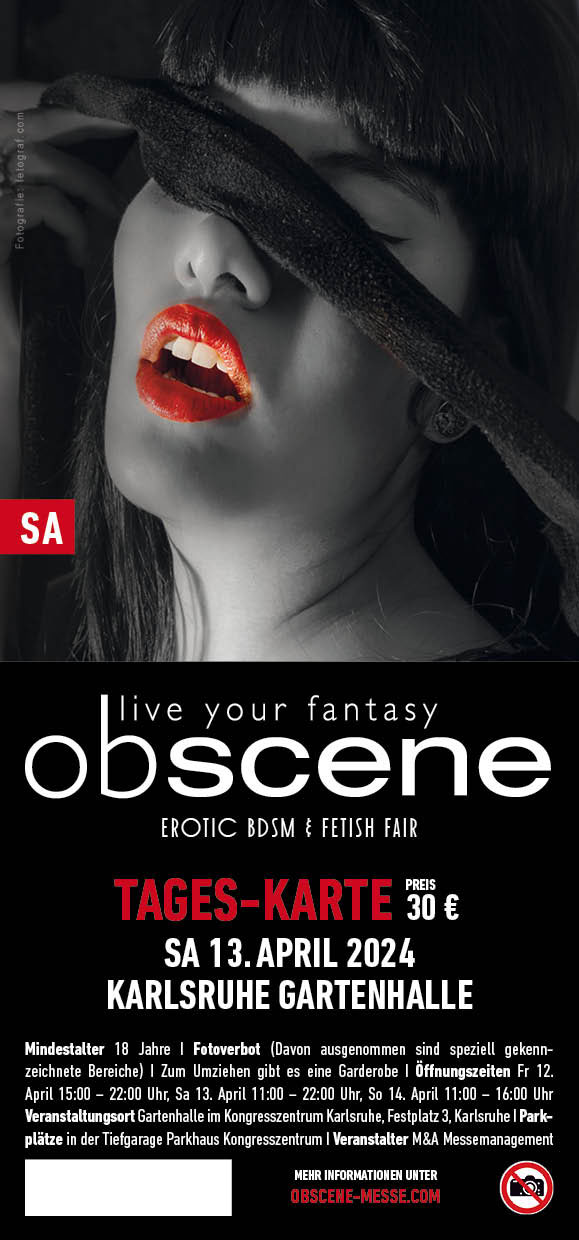 One-day ticket Saturday, 04/13/2024
Price: 30 EUR
One-day ticket Sunday, 04/14/2024
Price: 17 EUR
Ticket prices are incl. VAT. Advance booking plus pre-sale fees.